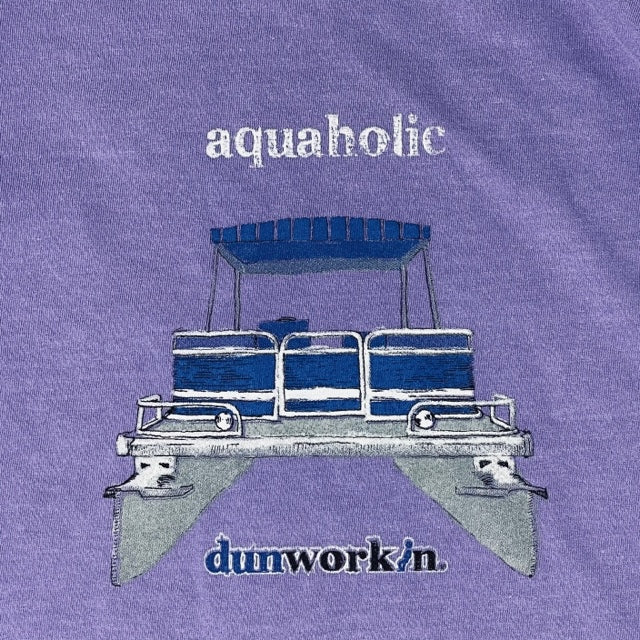 Aquaholic Pontoon Boat Women's SS V Neck
$29.00 $34.00
If you just can't stay off the water, get our aquaholic shirt, when you are dunworkin!
Each garment is unique. The pigment dyeing, and garment washing process gives them a fashionable, vintage look and an comfortable feel. Due to this dyeing process, color variations can occur within individual dye lots. All shirts are pre-washed and preshrunk.
11/1/21- DUE TO WORLDWIDE SUPPLY CHAIN ISSUES COLORS, SHADES AND FABRICS MAY VARY FROM WHAT IS SHOWN, WE WILL TRY TO KEEP OUR PRODUCTS AS CONSISTENT AS POSSIBLE IN THESE TRYING TIMES. 
Our Women's V-neck tends to run a little small, so please check the size chart as you may want to go to the next size up.